The End
Written by Lemony Snicket
Illustrated by Brett Helquist
Reviewed by Ian K. (age 9)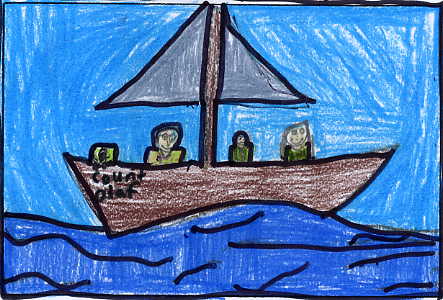 This book is about three Baudelaires, named Violet, Klaus, and Sunny who go on a boat to an island where everything washes up on shore. On the coastal shelf they meet a girl named Friday. Friday took them to the leader named Ishmael. He always said "I won't force you to keep it" to the islanders when they found something wash up on the shores. Everything was going fine when something washed up on the island, which made everything go crazy. What washes up on the shore and what happens to everyone? You have to read this book to find out.
I LOVE this book. I like exciting, interesting, and funny books so I chose this book. I liked the part when they thought of a solution. It was really interesting. My favorite character was Klaus. He is very smart. This book is a part of the Baudelaire series. They all connect.
I recommend this book to ages 8+ because of some hard words. If you like exciting, funny, and interesting books then you should read this book.