Dragon Rider
Written by Cornelia funk
Illustrated by Cornelia Funke
Reviewed by Rohan M. (age 8)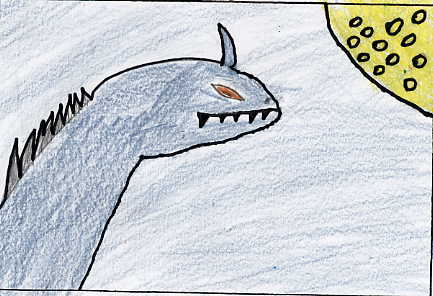 This book is about how humans are invading the dragons' land. They need to find a new place. A dragon named Firedrake goes on a quest to find the Rim of Heaven. A brownie goes with him. On their way they meet a boy named Ben and also a super villain named Nettlebrand. This group meets a sea serpent that helps them travel. They meet a djinn with 1,000 eyes. He gives them clues about the Rim of Heaven. Along the way they also meet a dragonologist who helps them. Will they find the Rim of Heaven? Read the book to find out!
I think this book is good because it has lots of adventure and it's exciting. My favorite part is when Nettlebrand melts. I like this part because he finally got what he deserved! My favorite character is Ben because he is nice.
I recommend this book for 2nd grade and up because it has some long and hard words. It is a really great book and I think you should read it to your kid.