Standing In The Light
Written by Mary Pope Osborne
Reviewed by Maria S. (age 9)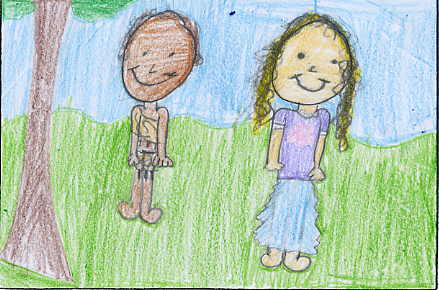 This book was about a girl named Catherine who wrote in her diary. She lived in Delaware Valley, Pennsylvania in 1763. She had a mom, dad, two brothers and a sister. The Lenape (Indian tribe) often attacked their town at this time. One day, Catherine and her brother, Thomas were captured. They went to different camps. They were forced to learn the Lenapen ways. Weeks later she met a man named Snow Hunter. He was the only one who spoke English. She thought they would get married. Will they get married? Will she ever go home? Read the book to find out!
I really liked the book because of the way the author wrote it. She wrote in the style of a real diary! There were no pictures. My favorite part was when Catherine and Snow Hunter thought they would get married, because she was only thirteen! I thought Snow Hunter was funny and caring because he was so nice to Catherine!
I recommend this book to 4th grade and up because it is very long and has big words. You will like this book if you like surprises and twists. People who like this time in history (1700's) will enjoy this book.