James and the Giant Peach
Written by Roald Dahl
Illustrated by Quinton Blake
Reviewed by Lane B. (age 11)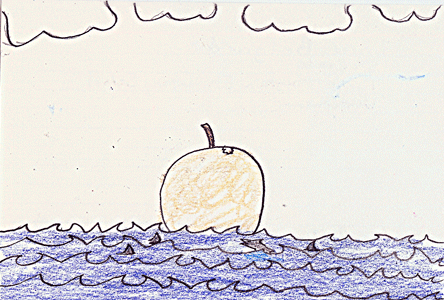 This story is about a boy named James. His parents were killed by a rhino. Then he was forced to go and live with his aunts. Their names are Aunt Sponge and Aunt Spiker. They are very mean to him. They would never let him go play with other children. Then one day a man gave James some little green things in a bag and told him if he ate them his dreams would come true. Then when he was walking he tripped and dropped the little green things. Then one day a peach started to growing and it got more and more huge. Then it stopped growing. His aunts started having people pay to come see it. Then one night he went outside and found a hole in it so he crawled through it and found a grasshopper, lady bug, spider, centipede, gloworm, and an earthworm inside of the peach. Then the peach started rolling and killed Aunt Sponge and Aunt Spiker.Then they rolled off the cliff into the ocean.
I thought the book was boring. I did not like the story. I did not like it because I thought it was boring. Their illustration were not good. I thought they were ugly. I felt bored when I read the book. It did not make me think of anything.
I do not recommend this book because it is too boring. I think sixth and seventh graders should read this.