Your Skeleton and Skin
Written by Ray Broekel
Illustrated by Ray Broekel
Reviewed by Becky W. (age 9)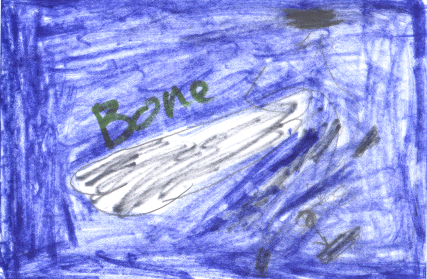 This book is about skeletons and skin. There are lots of pictures of skeletons and skin. The skin and skeletons are a lot like our skin and skeleton, but they?re not ours. It is pictures of someone else?s skin and skeleton. There are large and small skeletons in this book.
I like the skeletons hanging on things. The skin is really cool too. I like this book because it is a New True Book and they teach us about things.
I recommend this book to Jani because she is my friend and likes skin and skeletons. I think everyone would like this book because they might learn from it and like it.