Superfudge
Written by Judy Blume
Reviewed by Alex F. (age 9)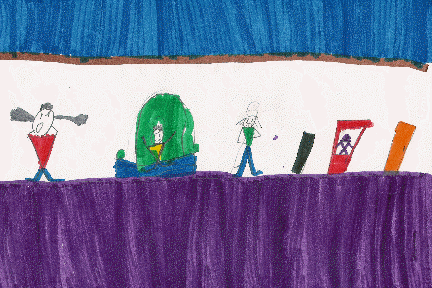 This story is about Peter Hatcher and his brother Fudge. Fudge is so annoying to Peter. Fudge is irritating, but when Peter finds out his mom is having a baby, he goes nuts! He is not ready for another baby. But that's not all, they're moving to New Jersey! What if the baby is just a clone of Fudge? Find out how much havoc is unleashed in Super Fudge.
I liked this book because it is very funny. Sometimes it was so funny I felt like I was going to bust a gut. Another reason I liked the characters is because they were really cool.
My favorite part was when Fudge ate worms. It was funny and weird at the same time because I couldn't imagine someone doing that in real life.
It is like other books by Judy Blume because it is funny, cool, and expressive.
I would recommend this book to other kids my age. I think my friend, would like this book because he likes funny books.