The Magic Tree House Carnival at Candlelight
Written by Mary Pope Osborne
Illustrated by Sal Murdocca
Reviewed by Jackson M. (age 8)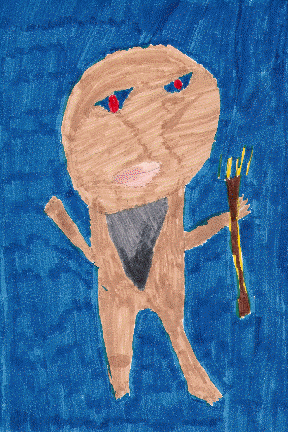 The story was about a boy named Jack and a girl named Annie. They had a dream that they had to go up to their magic house to go on another mission. They when they got to the place where they were going, they saw a big carnival and they got a note that said they had to find a famous painter and use a clue from his paintings. So they looked in a big palace. Two of the guards caught them and put them in a cold dungeon. Then using a magic spell they broke out of the dungeon. After that they found the painter in a little house and he showed them a painting with the clue to find the God of the Seas. Then Jack cast a spell to make a flying lion come to life. They found the God of the Seas and he stopped a big flood that was going to happen.
I liked the book because it is adventurous, exciting, it's also cool and interesting because they can cast magic spells.
My favorite character is Jack because he is patient and very smart.
My favorite part was when Jack turned a lion statue into a real lion, it was cool.
I recommend this book because it is cool and exciting because they use magic. I recommend this book for ages seven to fourteen because it's long and kind of hard to read for some people.