Henry and Mudge and the Best Day of All
Written by Cynthia Rylant
Illustrated by Sucie Stevenson
Reviewed by Avery P. (age 8)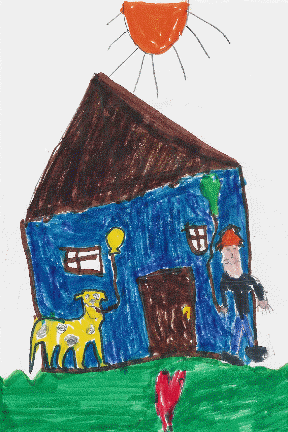 I read the book Henry and Mudge and the Best Day of All, by Cynthia Rylant. The story was about these two friends called Henry and his big dog Mudge. Henry was having a birthday. They had their favorite breakfast. It was pancakes and strawberries. Henry had a party. There was ring toss, bean bag races and even a piñata. Then everyone went home with goody bags and gum and stuff. They both enjoyed it.
I like the story because there were no problems in the story. It was just a relaxing story.
My favorite part was when they had the cake because it looked like Henry's fishbowl.
Henry and Mudge remind me of my little brother and my dog Buck because he cares about Buck a lot, and I mean a lot. Sometimes he even gets a little silly with Buck.
I bet my brother would like this story because he likes short cartoon stories. I think other kids should read this story because they are great books.