Junie B. Jones and the Stupid Smelly Bus
Written by Barbara Park
Illustrated by Denise Brunkus
Reviewed by Lauren C. (age 9)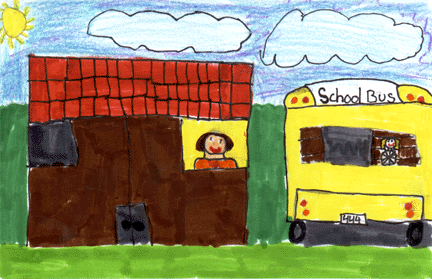 "I DON'T WANT TO, I DON'T WANT TO!" Junie B.Jones does not want to take the bus to kindergarten.She does not want to go on the bus and she won't. Find out what she does when she is all alone in an empty school.
As an example of the way Junie B. thinks is; when Junie did not go on the bus, she did not think that she might get in trouble. She doesn't always think before she speaks either. Especially when she yelled right out in front of the teacher,"Hey! Watch it you dumb Jim."
I recommend this book to a person who enjoys being humored by an adventurous six year old with problems, and laugh about how she resolves them.