The Jaguar's Jewel
Written by Ron Roy
Illustrated by John Steven Gurney
Reviewed by Derek C. (age 9)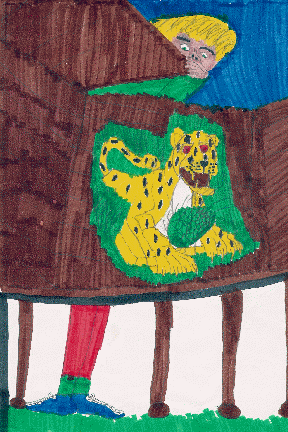 In this book there are three kids named Dink, Josh, and Ruth Rose. They go to New York City to see Dink's uncle. They get caught up in a police investigation. Someone has stolen a precious jewel and Dink's uncle is a suspect. Dink, Josh and Ruth Rose have to figure out who is the real crook before it's too late.
I like this book because the kids figure out the crime before the police do and I think that's kind of funny.
I liked the character Ruth Rose because she dressed in exactly one color and I thought that was kind of cool.
I liked the illustrations because they helped describe the story and it helps you picture the story in your head.
I recommend this book for ages nine to twelve because kids under nine, I don't think they will be able to understand the book. You should read this book because it is funny and interesting.