Magic Tree House Good Morning Gorillas
Written by Mary Pope Osborne
Illustrated by Sal Murdoca
Reviewed by Henry H. (age 8)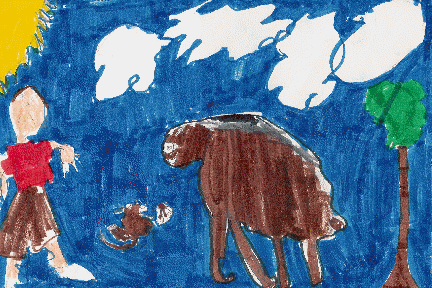 In the book Jack and Annie went on another adventure and got whipped off to the cloud forest. When they go down the ladder and start walking they put down the flashlight and umbrella and keep walking. When it started getting dark they met a gorilla named Bu-bu and have another adventure. They meet another gorilla named Ho-ho. They met a silver gray back and have a good time.
My favorite part was when they silverback gorilla went crazy and started hooting. Then it started running back and forth in front of Jack.
I like Jack because he takes notes like a scientist. I want to be a scientist when I grow up.
I felt good about the book because I liked when the gorilla went crazy. It was funny and interesting because they met the gorilla.
I would recommend this book for my dad to read to my little sister and me again. It was funny.