Flat Stanley
Written by Jeff Brown
Illustrated by Steve Bjorkman
Reviewed by C.C. (age 9)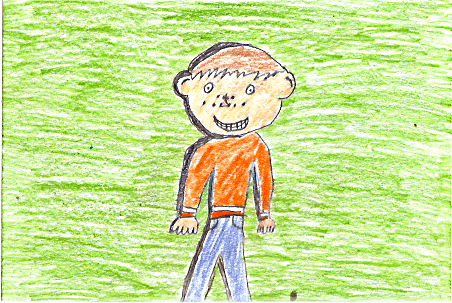 In this story, a boy named Stanley goes flat when a bulletin board falls on him. He was miserable because he didn't want to be flat. When he went sailing with his dad, his father used him as a sail to catch the wind. Soon Stanley realizes being flat can be fun. He can slide under doors and help catch burglars by pretending to be part of a painting. Read this book to find out if Stanley will ever be normal again.
This book is really unusual because no one can be flat. I enjoyed the illustrations in this book because they helped me understand the story. My favorite part of this book was when Stanly got flat. Stanley reminds me of another character from the movie Fantastic 4. There is a character that is very stretchy and can turn flat too. I wish that I were flat like Stanley. If I came home and no one was home to let me in, I would go flat and slide under the locked door. This book was cool.
I recommend this book to children who like to read funny stories. Kids who enjoy Flat Stanley books would agree that this book is the best. I hope you enjoy reading this book as much as I did.