White Fang
Written by Niccolo Machiavelli
Illustrated by Jack London
Reviewed by Eli (age 9)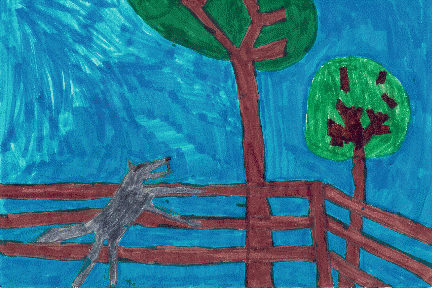 White Fang is a book by Jack London. It is about a wolf who must learn the laws of survival, first of the wild, then of humans.
In this book, a wolf cub growing up in the wild is adopted by Indians. When his mother is taken away, he is sold to a man who makes him fight with dogs and gives him beatings.
Once a bulldog almost killed him, but he was saved by a man named Weedon Scott. Weedon Scott is very nice to White Fang. When he takes him to California, White Fang guards the house Weedon was in like his puppies were in there. White Fang even caught a man who escaped from jail.
I think that this book is unique and special because the author used lots of expression and feeling. I also like it because you can feel what White Fang is feeling and because you can see in your mind everything that is happening to White Fang.
I liked White Fang because he has so many things happen to him and he always is in the middle of it. White Fang can handle anything that happens to him and he always knows what to do.
I liked White Fang because it is a very good book and it shows all of his life. You never feel like White Fang can't do anything, because he never lets you down. He also never loses anything.
Although I am eight, I would recommend this book to readers who are nine or ten. It was one of the best books I have ever read. I hope you like it a lot too.