Arthur's Valentine
Written by Marc Brown
Illustrated by Marc Brown
Reviewed by Rachel W. (age 7), Maria K. (age 8)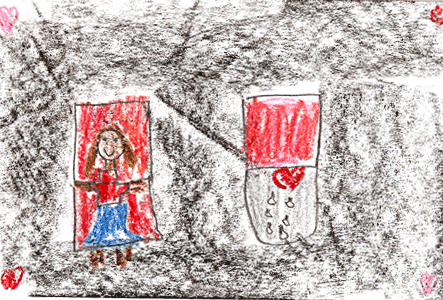 Arthur?s class has a Valentine?s Day party. He gets a letter from a secret admirer and thinks it is Sue Ellen. Arthur loves Sue Ellen. Arthur keeps getting notes from the real secret admirer which is Francine. He writes letters to Sue Ellen because he thinks it is Sue Ellen who keeps giving him notes. Then, Arthur found a movie ticket from Francine, but he thinks it is from Sue Ellen. When he goes to the movies and finds out that his secret admirer is Francine, he asks her to close her eyes so he can give her a kiss. In the end, Arthur leaves a chocolate kiss on the seat next to her and leaves the movie theater.
Our favorite part of the story is when Arthur tricks Francine and gives her chocolate kisses because he said he was going to give her a kiss. We liked Arthur the best because he is a good trickster. This story relates to our lives because we have Valentine?s parties and pass out cards, too.
This book has pictures and they help to tell the story. Our favorite picture is the picture of Francine giving a ?kissy? face to Arthur at the movie theater. We think that other students should read this book because it is about Valentine?s Day and it shows you about love.