And To Think That I Saw It On Mulberry Street
Written by Dr. Seuss
Reviewed by Andrew & Jayden (age 7)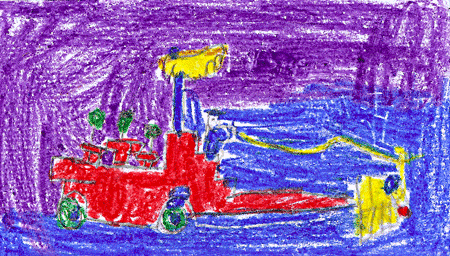 This book is about a kid with a big imagination. He sees real things happen on Mulberry Street but he imagines wild things. Some people might think that he tells lies, but he is just using his imagination to think of something else.
The character I like best is the little boy because he is really imaginative and likes to make new things. I really like the part when he says a whole band was marching down the street and he joined in. The illustrations are funny, weird, and hilarious.
I recommend this book to anybody, because it is funny and everybody celebrates a birthday. I know second graders will like to read this book but the words are a little hard for first graders to read alone.