Cock-a-doodle-doo! Barnyard Hullabaloo
Written by Giles Andreae
Illustrated by David Wojtowycz
Reviewed by JadenL&JaidenC (age 5)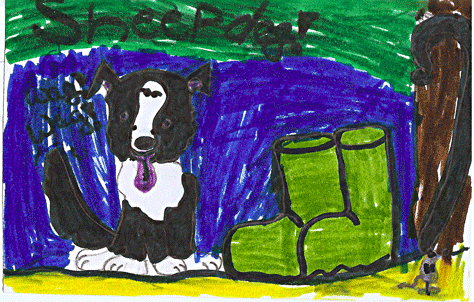 There's a barnyard with some animals. There is a rooster that says cock-a-doodle-doo, a chicken that is busy laying eggs, a cow that chews and moos, a dog that is faithful to his owner and many more.
We liked learning about all the animals and the sounds they make and what they do all day. We were afraid of the bull who snorts and scrapes its hoof on the ground and we didn't like the fox who sneaks in at night to get a chicken to eat. We did like the story because it is filled with animals and we love animals.
We would recommend it to anyone who likes animals.