'Lets Get A Pup!" Said Kate
Written by Bob Grahm
Reviewed by Christian&Travis (age 5)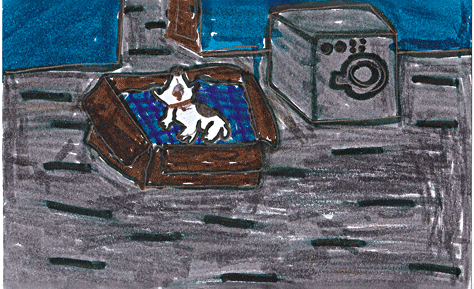 Our book is about a family that wants to get a puppy. First they all decide to get one then they look in the paper to find out about the Rescue Center for animals. Next they go to the Rescue Center to get a dog. At the center they find two dogs, Dave and Rosy, but they just get Dave.
After that night they start to feel bad for Rosy. So they go back to the Rescue Center to get Rosy, an older dog. With Rosy and Dave they are all happy. We picked this book because we like animals and the pictures are really nice. We like how the book is written too. We also liked how the characters acted in the story.
We liked this book because we wondered what dogs are like and we also liked how well the pictures are drawn. Just by looking at the dog you can tell he is a pretty hyper puppy.
We recommend this book to everyone because it is fun and easy to understand. Everybody would like it.