Alphabet Rescue
Written by Audrey Wood
Reviewed by Matt M (age 10)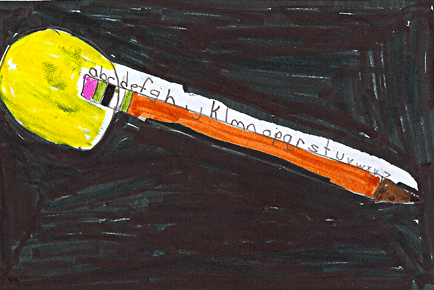 This is a good book and would be great for ages five to seven. It will help them learn their alphabet. It is also a very fun book to read for all ages.
The little letters in Charley's alphabet had worked hard all year and were going to take a trip. So they all went to Alphabet City. Next Charley's alphabet came across some capital letters with a new fire engine. Then they played with the fire hose and discovered an old fire engine. Before long they cleaned the car and had it sparkling. Then the alphabet factory caught on fire and they put the fire out.
This was a real exciting book and lots of fun to read. The pictures were very good and you will be surprised by all the things that happen in the book. Read this book to find out how the alphabet gets rescued.