Six Crows
Written by Leo Lionni
Illustrated by Lionni, Leo
Reviewed by JadeC&JonathanK (age 6)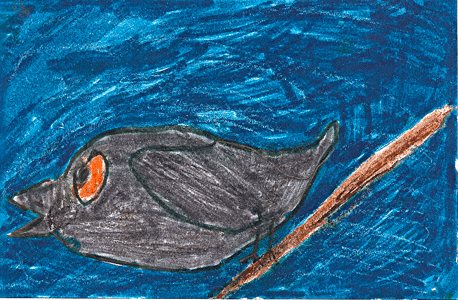 In this book there is a wheat field and crows are nexting nearby. The farmer who has the wheat field hears the crows and tries to scare them away. First he yells at them then builds a scarecrow. But the crows don't leave. They fight back. Will the farmer and the crows make peace? Or will they keep fighting? You should read this book to find out the answers.
We picked this book because the crows in the pictures looked cute and we like birds. The story was very good and interesting and funny.
Everyone should read about the six crows.