The Loudest Roar
Written by Thomas Taylor
Reviewed by JeremyF&KeatonD (age 7)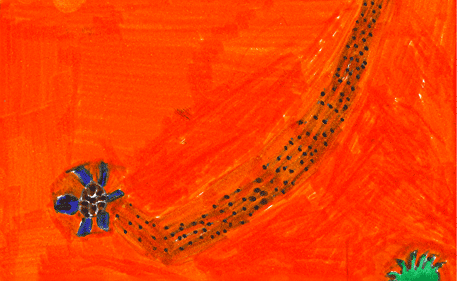 The story is about a tiger. The tiger's name is Clovis. Clovis goes around roaring at other animals. The animals don't like it, so they call a meeting. They have a plan to stop Clovis from roaring. Will Clovis learn his lesson? Read this book and find out.
We chose this book because we like tigers. Also we chose this book because there are lots of cool animals in it. We liked this book because there are many big characters who run away from little Clovis.
We recommend this book to anyone. This book is good for anyone because this book is fun for all and it will keep them interested.