Hey, Elephant
Written by Eleanor Lapp
Reviewed by Ronald & Dante (age 7)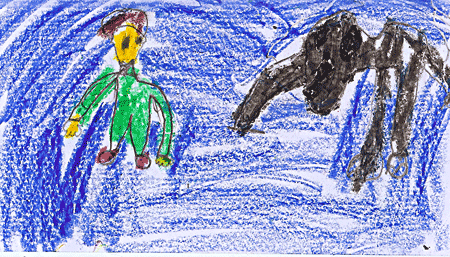 This story is about an elephant who gets in trouble. A boy goes to the zoo and finds an elephant. The elephant follows him home. The elephant keeps making noises and gets the boy into trouble. A zookeeper finds the elephant and takes him back to the zoo.
I liked the cover of this book, that is why I chose it. The boy in the story reminds me of me! He is my favorite character. I thought the book was great. My favorite part is when the boy says "tum te tum te tum".
I recommend this book to boys who like animals and somehow always wind up in trouble. Most of the time when I get in trouble I don't even realize it was a bad idea to start with, just like James in the story.