Julius
Written by Syd Hoff
Illustrated by Syd Hoff
Reviewed by Mike and Dalton (age 7)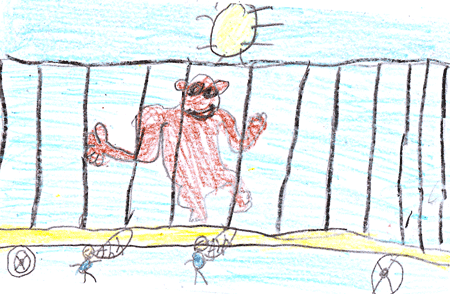 This story is about Davy and his father. They are looking for a gorilla so they an put it in a circus. Then Davy kicked a coconut into the bushes and somebody kicked it back. It was the gorilla. The gorilla could talk, and he wanted to go to the circus with Davy.
I liked it when Julius went to the circus. The author of this book also wrote Sammy the Seal. The character I like best is Davy. The story reminds me of when I got my puppy.
I recommend this book to first and second graders because it is funny. I think my father would like this book too, because it is about a father and a son.