The Frog Princess
Written by Pamela Mann
Illustrated by Jill Newton
Reviewed by Sarah &Madelynn (age 7)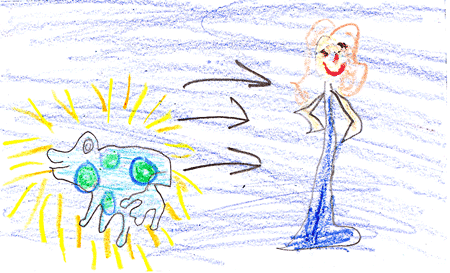 This story is about a frog. Each animal that comes by says the frog is ugly. The frog tells each animal of a book written about them. They think she is lying, but she isn't. Then, a prince comes along and kisses the frog. The frog turns into a librarian.
I like the illustrations in this book because they are colorful, bright and with mixed colors. I like it when the prince came and changed the frog into a woman. The character I like best is the frog, because she doesn't lie.
I recommend this book to people who like frogs because the story is all about frogs. I think first graders will like this book because it has easy words.