Mrs. Roopy is Loopy
Written by Dan Gutman
Reviewed by J.A. (age 8)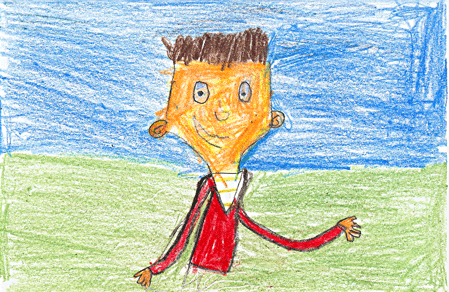 A.J. hates school a lot! He'd rather do tricks on his bike. A.J. thinks school is really strange. On his first day the librarian, Mrs.Roopy dressed up as George Washington. Mrs. Roopy tells the students that it isn't her, but it really is. The students used clues to prove that it really was her. They tried to get her finger prints, but that didn't work. Then they looked in her office and they found the costumes that looked just like the ones she was wearing. They were right. They found out the truth about Mrs. Roopy. She was dressing up because she wanted to make the kids interested in what they were learning. She also didn't want to bore them. She wanted to look funny and make the kids laugh. Read the book to find out if Mrs. Roopy's students end up liking her and her class.
Mrs. Roopy was a mysterious character because she wanted to make the kids laugh and didn't want them to know that she was wearing all the costumes. My favorite part was when Mrs. Roopy dressed up as other people. Some of the costumes were George Washington and a teenager, but my favorite was the dirt bike rider costume. This book made me fall out of my chair laughing. Could you imagine your librarian showing up in a different costume every day?
I recommend this book to kids that enjoy laughing as they read. Also, there are great pictures to help you imagine what it would be like to be in Mrs. Roopy's class. If you like to be on the edge of your seat, I think you should read Mrs. Roopy is Loopy!