My Dog Rosie
Written by Isabelle Harper
Illustrated by Barry Moser
Reviewed by Samantha (age 10)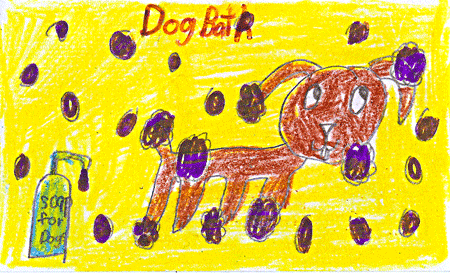 This story is about a girl who takes care of her dog, Rosie. She takes care of the dog when her grandpa is working. She feeds him, washes him, and plays with him.
I thought this story was great! I liked it when Rosie got a bath. My favorite part is when the dog played. Rosie is the main character in the book, and she is my favorite. The illustrations tell you more than the words, because this is a picture book.
I recommend this book to dog lovers, because this book is all about Rosie the dog. I think other first graders will like this book because it has really nice pictures, that look like photographs.