Magic Tree House Buffalo Before Breakfast
Written by Mary Pope Osborne
Illustrated by Sal Murdocca
Reviewed by C.B. (age 8)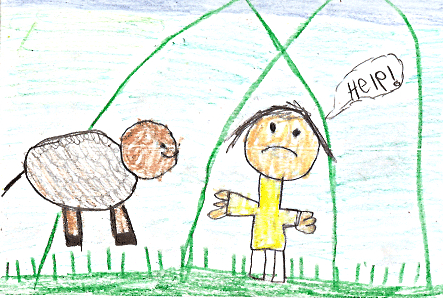 In the beginning, Jack and Annie want to explore Africa. When they get in the tree house, they take out a book and go to Africa. When they arrive there they see a boy named Black Hawk. He takes them to see buffalo. Annie goes to look at one, but he chases her away. They have to go home before their grandmother finds out that they are gone from their house. When they go home, they tell their mom what happened. Their mom does not believe it was true, but Jack and Annie will always know the truth.
I enjoyed reading this book because it was adventurous. I was excited when Jack and Annie met the Indians, hunted for food, and knitted quilts. I learned a lot about Africa and the animals that live there. You need to have animal hides and fur to make quilts in Africa. I felt like I was on an adventure because the store had a lot of animals and woodlands. This book was really enjoyable because I enjoy learning.
I recommend this book to children who want to learn about Africa and Indians. Magic Tree House books have real facts about animals or countries. You can learn a lot about everything and anything if you read these books. So have a great reading and learning experience. Happy reading!