Click, Clack, Moo Cows that Type
Written by Doreen Cronin
Illustrated by Betsy Lewin
Reviewed by Jade S. (age 8)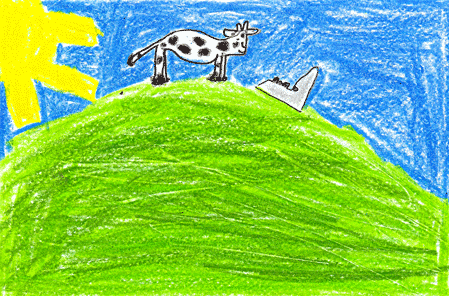 Click, Clack, Moo, Cows That Type is a silly book. For example, cows can type! That is Farmer Brown?s problem. The cows are always typing. Soon, the hens help them because they all want electric blankets when the barn is cold at night.
My favorite picture is of Farmer Brown when he is so angry his hair sticks up. He is angry because the cows and hens aren?t giving him their milk and eggs. He says that he can?t run a farm without milk and eggs.
I think the pictures are made out of watercolors, mostly white, black, red, and brown. They are more like cartoons than photographs.
If you like books about silly farms, I recommend you check out this book at your local library.