Bony Legs
Written by Joanna Cole
Illustrated by Dirk Zimmer
Reviewed by Meredith H. (age 7)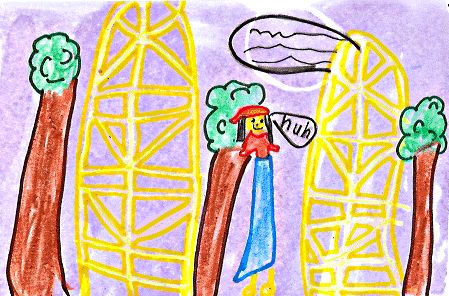 Bony-Legs is about a witch who likes to eat children. One afternoon, a child comes over to Bony-Legs? house to borrow a needle and thread. Uh-oh, Sasha is in trouble.
My favorite part is when the gate talks. I think that is strange because gates only creak. My favorite character is Bony-Legs because she is scary and strange. The illustrations are very colorful. Dirk Zimmer made good illustrations. My favorite one is when it shows Bony-Legs is walking into her house looking just like the author wrote, ?deep in the woods in a hut that stood on chicken feet".
If you like scary stories, you should read this book.