Arthur's New Puppy
Written by Marc Brown
Illustrated by Marc Brown
Reviewed by Valerie C. (age 8)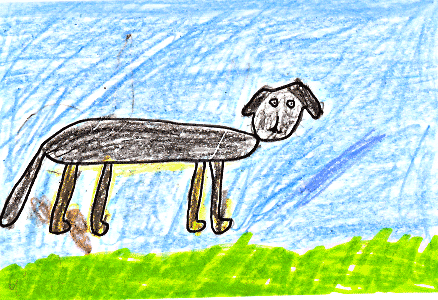 In this story book Arthur got a new puppy. Pal is his name and he is scared of the leash. Arthur has an idea. He is going to train Pal and they will put on a show for his family. Pal reminds me of my dog because she digs a lot.
I didn?t know my dog, Sophie, when she was a puppy. I?m glad she doesn?t tear things up like Pal tears a chair! Sophie really likes to go walking. We go around the block and to the park. D.W. gives Arthur a huge stack of newspapers for Pal. ?Look at your pants,? she says, ?You have excitement all over them.? We have a guinea pig in our classroom. When he gets wriggly on our laps we put him back in his cage.
I recommend this book to people who read second grade books. If you like dogs you should read Arthur?s New Puppy.