Hour of the Olympics
Written by Mary Pope Osborne
Illustrated by Murdocca, Sal
Reviewed by Nathaniel A. (age 10)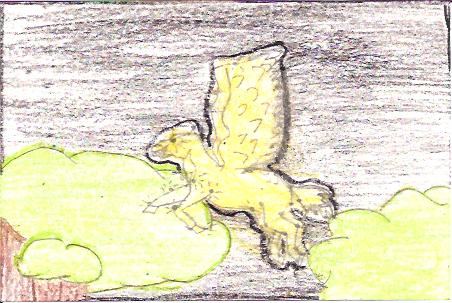 Hour of the Olympics is about Jack and Annie. They get sent back Ancient Greece. Jack and Annie find out a shocking secret. They find out that girls were allowed to see the games. Jack and Annie are spotted by Plato. Plato tells Annie that girls are not allowed there. Jack tells Plato that they were looking for a story. Plato then leads them to house made of bricks. A young girl comes out and hands Annie a scroll. She explains to Annie that girls can't go to school or go to the Olympic Games. Plato tells Jack if he wanted to go to the Olympic Games with him. Annie tells Jack to go without her. Jack knows she's up to something. When Jack and Plato get to the Olympics, they see a group of men in armor walking next to the people. But the smallest one with the cape walks up to where Jack was sitting. When a man on a horse races, the man yells, "Go, go, go!" The helmet was falling off his head. Jack then notices that it was Annie under the armor. When the helmet falls off, the guards notice she's a girl and they run and grab her. Jack then runs towards Annie and yells, "Let her go!"
Will Jack and Annie make it out of the tree house alive? Or will Annie go to jail and never come out? If you want to know what happens, you will need to read the book. If you like adventure books you're going to like this book.
This book reminds me of other books like Civil War on Wednesday. They are similar because they have adventure in them. My favorite part about these books is that they can take me where ever I want by using my imagination. I like this book also because,like jack and Annie, I like to have adventures and experince new thing.