Fanny's Dream
Written by Caroly Buehner
Illustrated by Mark Buehner
Reviewed by Dezzerie S. (age 10)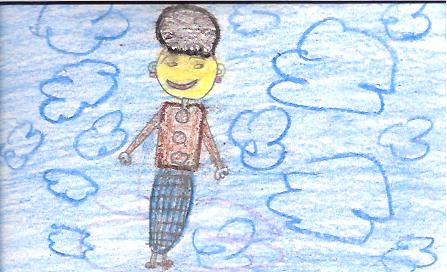 This book is about a girl named Fanny. She worked on a farm for her father. She dreamed to marry the Major's son. He would be tall and handsome and have dozens of carriages. He would kiss her hand. He would buy her a silk pretty colorful dress. He would buy her satins too. Fanny believed it could happen again. After all, what are fairy godmothers for? When she hear that the major was going to have a great ball. She was very cheerful. Fanny couldn't resist to tell her girlfriends to go with her to get a dress and a hat. Fanny got a beautiful gown for that night for the grand ball. She waited and waited for the godmother to come.
Read this book to find out if the godmother comes to Annie or not. Also to find out if Annie makes it to the grand ball. Would Annie meet the major's son at the grand ball? Read this book if you like fairy tales. This is a great book especially for fourth grade girls who love to dress up and pretend they go to a great ball.
This book reminds me of the Cinderella Story and Movie because Cinderella worked at her father's restaurant. It also reminds me of all of the fairy tale stories that have come up just in a different version of the Cinderella Story because Cinderella is always working very hard dreaming about the day she'll marry aprincess. This is agood book for all the girls who like to read about princess.