Hank The Cowdog: The Case of the Hay Stack Kittens
Written by John R. Erickson
Illustrated by Gerard L. Holmes
Reviewed by Alex S. (age 9)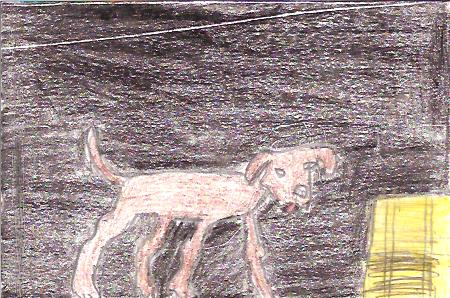 Hank the Cow dog is a detective book. It starts with all his other adventures. He talks about what has been happening on the farm. His dog friend hears a noise in the barn. The sound is there everyday. The sound can be heard at night. One day, the sound woke Hank up. He started walking. The noise stopped. Suddenly, something jumped at him.
Read this book to find out what jumps at him. I also recommend this book to those who like detective stories. Even other Hank the Cow dog books are great. I also recommend this book to kids who like adventure. This is a perfect book for people who like mysteries.
I love this story because my favorite game to play is detective. This book also reminds me of Nate the Great because he gets clues and uses them to solve the case. Hank does the same things. It also remainds me of the day I lost my brothers watch. I had to think back to figure out some clues on how to find it. I play detective, used all the clues I remembered and found the watch. It was inside the clothes dryer!