Blaze and Thunderbolt
Written by C. W. Anderson
Illustrated by C.W. Anderson
Reviewed by Olivia X. (age 7)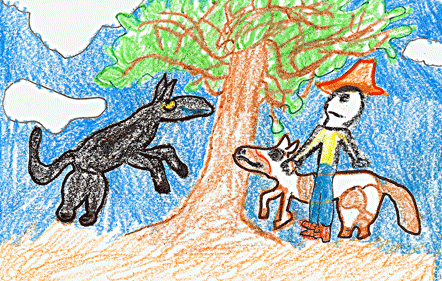 This book starts out as Billy, his horse, Blaze, and his parents go on summer vacation to a ranch in the west. They have a trailer for Blaze and Billy sits in the trailer with him. At the ranch, Blaze has big corral to run in and Billy knows he is going to like the west. Billy meets a cowboy called Jim, and sees a wild black horse running in the hills. You won?t believe what the black horse did that was unusual. You will have to read this book to find out.
The illustrations are wonderful. They are black and white and they look very real. My favorite picture shows Billy with the horse he has wanted. It makes me feel happy.
If you like horses and the west, you will like this book. You can learn about these things and cowboys, too.