Tacky the Penguin
Written by Helen Lester
Illustrated by Lynn Munsinger
Reviewed by Ian M. (age 8)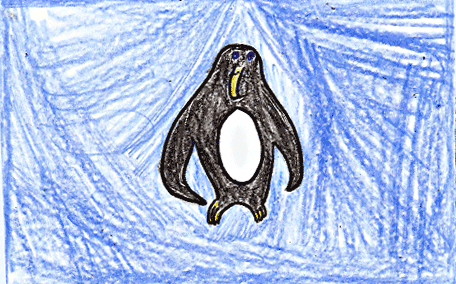 Hi, I am Ian and I just read Tacky the Penguin. It is funny because Tacky is not that smart but Tacky saved all of his family by standing up to some of the roughest and toughest hunters.
My favorite part is when Tacky meets the hunters and he treats them like family when he gives them a big hearty slap on the back. When Tacky plays a bad song you can see in the illustrations that the hunters really hate it. The two biggest hunters look surprised and the small one hates it so much he looks like he?s going to cry. I?ve read other Tacky books and Tacky always makes mistakes. In the first Tacky book, Tacky the Penguin, he makes such a big mistake it it was actually helpful. Have you ever made a mistake that that turned out okay? Once I dropped my grandpa's golfball in the lake but when I told him he actually had seven more.
Even if you don?t like little kids books you should still read Tacky the Penguin. This book has colorful pictures and it?s really funny no matter your age.