Magic Tree House: Thanksgiving on Thursday
Written by Mary Pope Osborne
Illustrated by Sal Murdocca
Reviewed by M.T. (age 8)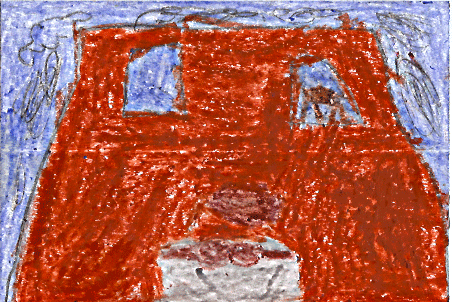 Thanksgiving on Thursday is informative. In this book, Jack and Annie go back in time to the first Thanksgiving to bring three worlds together: their world, the Pilgrim's world, and the Indian's world. Jack and Annie need to help gather the food, but they don't know how. So, the Indians showed them how. They helped with the turkey and burnt it. They thought they ruined the first Thanksgiving, but they really didn't. Read the book to find out how they bring the three worlds together.
I loved reading Thanksgiving on Thursday. My favorite part was when Jack and Annie burnt the turkey because it was hilarious and made me feel like my eyes were on fire. I was amazed when I read this book, and it made me addicted to the Magic Tree House series. This book was adventurous because Jack and Annie traveled hundreds of years ago. It blew my socks off!
I recommend this book to children who like adventurous stories. Kids who are interesting in learning about pilgrims and the first Thanksgiving should read this book. It will blow your mind.