Big Al
Written by Andrew Clements
Illustrated by Yoshi
Reviewed by Sabastian P. (age 9)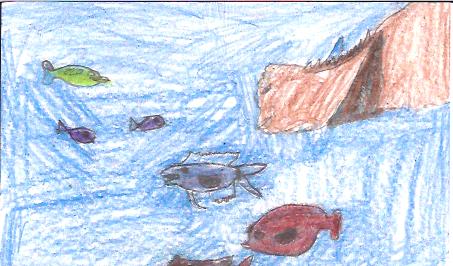 This story is about a big fish who looked mean but wasn't. He had lumps and sharp teeth that made him look scary. He didn't have any friends. So the fish changed his color to look like the other fish but that didn't work.
Read the story to find out if the big scary fish helped the other fish. Find out if Big Al is really mean. Learn about fish that look scary and dangerous. Read this book to figure out what does he need the sharp teeth for.
This book reminds me of heroes such as firefighters becase they always safe people like Big Al safes other fish. My favorite part is when Big Al changes color. It reminds me about the book titled Rainbow Fish becuse the fish looks like Big Al when he changes colors. The colorful illustrations makes it easyer to read and understand this book.