Sea Animals
Written by John Kaufmann
Illustrated by Elizabeth Kaufman
Reviewed by Joseph (age 9)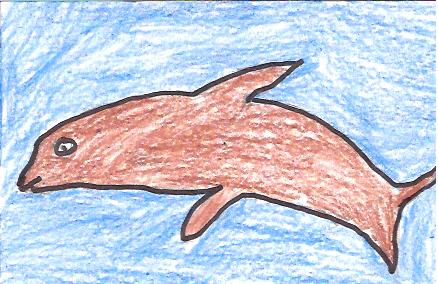 This book is about animals that live in the sea. It shows the animals and explains what they eat, how they look and what they do. Some sea animals eat other sea animals. For example dolphins eat balm fish. The electric fish shocks other smaller fish. After the fish died, they eat them. Some animals look like plants. The Tentacles look like plants but they are not. It is a sea animal that catches other animals that go by and do not know they are going by their enemy because they think it is a plant. Tentacles catch, sting and eat jellyfish. Sea brittle are start shaped fish that hide under rocks in the bottom of the ocean. Some other sea animals are/look like bubbles. Read this book to find out who does the lobster looks like and where does it live. You can also find you want to know about white clam. They are very interesting. Read to find out where they live and much more.
I recommend this book to people who like the ocean and sea animals. Read this book especially if you like to go scuba diving that way you will know everything about sea animals before you go deep in the ocean. If you love sea animals this is the perfect book for you.
I like the colorful illustrations. This book reminds me about the movie titled Finding Nemo (and the book). Both are very colorful and show everything as if it was real. Reading this book makes me want to go swimming with fish, dolphins and many other sea animals.