Frog and Toad are Friends
Written by Arnold Lobel
Illustrated by Arnold Lobel
Reviewed by Cheyanne M. (age 8)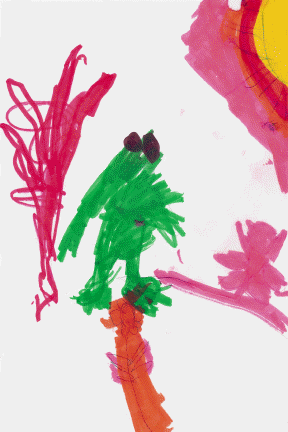 I read the book, Frog and Toad are Friends. This book is about friendship. Frog and Toad like to play together. They take care of each other. They help each other and make each other happy. They are best friends. This book is about some of the things they do together.
My favorite part was when Toad took care of Frog. Toad made Frog a cup of hot tea when he was sick. It is my favorite part because I liked that they were good friends.
I liked the Frog and Toad characters. I like them because they were angry with each other and then they became friends. Toad is funny. He is funny because he poured a glass of water over his head.
I liked the pictures in this book. My favorite picture is on page 62. Frog and Toad are sitting by a garden. There are huge flowers in the garden. Frog wrote a letter telling Toad he was his best friend.
I would recommend this book to a friend. This is a great book to read aloud to a good friend. Anybody who likes funny books about friendship would like this book.