Harry Potter and the Order of the Phoenix
Written by J.K. Rowling
Illustrated by Mary GrandPre
Reviewed by Simon B. (age 9)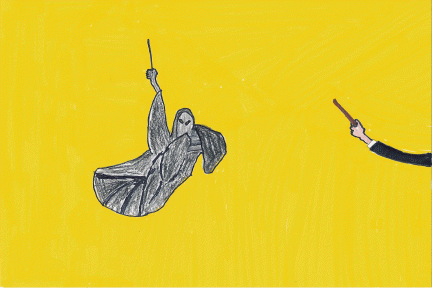 I read the book Harry Potter and the Order of the Phoenix. This book is about a 15 year-old wizard by the name of Harry Potter and his four friends: Ron, Hermione, Luna and Neville. The problem is that Harry keeps dreaming about Voldemort's actions. In one he saw his godfather getting torched by Voldemort! How does Harry deal with Voldemort? Read the book to find out!
The characters I liked were Harry, Ron, Hermione, Neville, and Grawp. I liked Harry because he's brave, serious, and nice. I liked Ron because he's funny, nice, and weird in one part. I liked Hermione because she's helpful, nice, and serious. I liked Neville because he's funny, strange, and nice. I liked Grawp because he's weird, gross, and he's a giant.
This book was like other Harry Potter books I've read because, one, they all have Harry, Ron, and Hermione. Two, every book has something to do with Voldemort. Three, they talk about Harry's parents at least once.
There are illustrations, but only at the top of a new chapter. They take up one quarter or less of the page. They have little details that are easy to see and they describe what the chapter is. That's why I like them.
I recommend this book to 3rd and 4th graders or older because it's violent, sad and hard to understand. I don't recommend it for younger kids.