Junie B. Jones has a Peep in her Pocket
Written by Barbara Park
Illustrated by Denise Brunks
Reviewed by Allison G (age 8)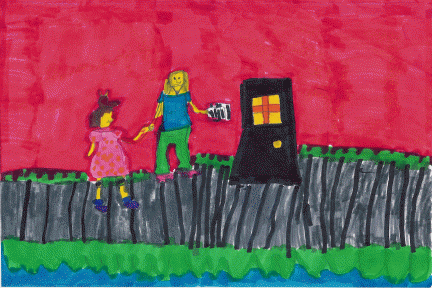 I read the book Junie B. Jones has a Peep in her Pocket. The main characters are Junie B., her mom and her class. The setting is on a farm. The problem is Junie B. wants to keep a baby chick. Does Junie B. get the baby chick? Read the book to find out!
The book is about Junie B. going to a farm. She is very excited to go. She finds a baby chick on the farm. I like Junie B. because she is nice, funny and curious about a lot of things.
When I started reading the book Junie B. felt sad because she didn't want to go to school. It felt like Junie B. was just like me in the book because sometimes I don't want to go to school.
My favorite part was when she found the baby chick. I liked it because it was cute in the book. The illustrations are really good. My favorite picture was when Junie was in her bed hugging her stuffed animals really tight. I thought that it was cute the way she did it.
I recommend this book to kids in first and second grade. They will think it is funny.'