Mr. Popper's Penguins
Written by Richard and Florence Atwater
Illustrated by Robert Lawson
Reviewed by Colby B. (age 9)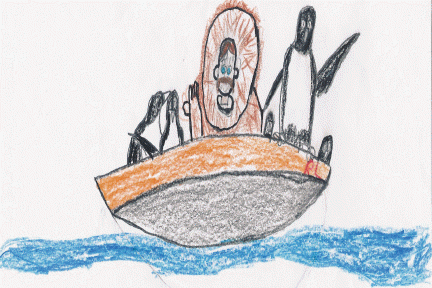 This book is about Mr. Popper's and Mrs. Popper's penguins that they got from Admiral Drake, an explorer from Antarctica.
Mr. Popper had to take care of the penguins. He takes them for a walk. Does the walk go well? Read the book to find out how the Poppers manage with all their penguins.
My favorite part was when the penguins did a show. They did marches and tricks.
My favorite character is Captain Cook. He is funny when he talks and plays. I like Captain Cook the best. He was funny because he talks like this, "Ork! Gork! Gook!" and he jumps around.
The illustrations in this book are black and white. They also show you what's happening in the book. I liked the illustrations.
I recommend this book to kids in grades 1-4 and to anyone who is interested in penguins.