Freckle Juice
Written by Judy Blume
Illustrated by Sonia O. Lisker
Reviewed by Elijah F. (age 8)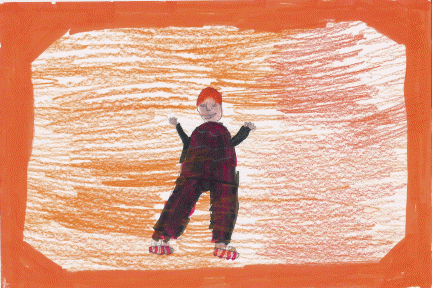 This book is about a boy name Andrew that wanted freckles. So, he bought a freckle juice recipe from a girl named Sharon. The story takes place in his school and at his house.
I like Sharon because she made a frog face just for Andrew. It was funny.
I felt mad when Sharon tricked Andrew. I felt happy when he got the recipe, it was cool. When the recipe didn't work it made me mad!
I really liked this book. It is one of my favorite books. I liked it because it was funny and the characters were like kids I go to school with.
I recommend this book to kids in 2nd grade to 5th grade. They will like it.