Freckle Juice
Written by Judy Blume
Illustrated by Sonia O. Lisker
Reviewed by Noah E. (age 8)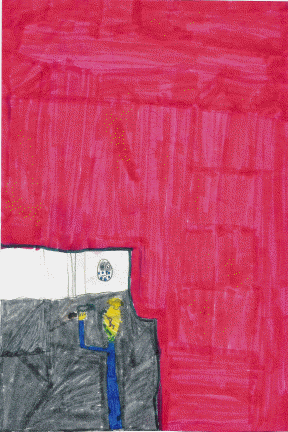 I read the book Freckle Juice. Freckle Juice is about a boy named Andrew. The problem in the book is that Sharon tricks Andrew to give her fifty cents for a freckle juice recipe. When Andrew got home he made the recipe. It made him sick! Did it give him freckles? Read the book and find out!
The main characters are: Andrew, Sharon, Nicky, and Mrs. Kelly. My favorite character is Andrew because he is very funny because he made blue dots on his face to pretend he had freckles.
I felt happy when I read this book because Sharon tricks Andrew into giving her the fifty cents. I also felt happy for Andrew because he learned he didn't need freckles to be special.
I like the illustrations in this book. My favorite picture is when he drinks the freckle juice. I like it because it has lots of detail and Andrew looks sick.
I recommend this book to 3rd and 4th graders and higher because it has good illustrations and very funny characters.