Junie B. Jones and the Stupid Smelly Bus
Written by Barbara Park
Illustrated by Denise Brunkus
Reviewed by Katie M. (age 7)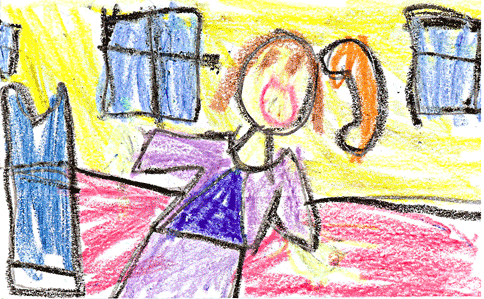 Junie B. is starting kindergarten and will ride the bus. She doesn't want to ride it because Lucille said, "Kids pour chocolate milk on your head." When the bus comes Junie B. hides in her classroom. Everyone is worried about her. She needs to use the bathroom but it's locked so she calls 9-1-1. The janitor comes and unlocks the bathroom. Meanwhile the police arrive with Junie B.'s mom. She's in big trouble.
My favorite part is when Junie B. gets a bus buddy because now she has a friend. Junie B. is my favorite character because she makes me laugh. This story relates to my life because kids in my class ride the bus too. The pictures help tell the story.
I think other people should read this book because it is a great book and because it is hilarious and will crack you up.