Katie Kazoo Switcheroo Doggone It
Written by Nancy Krulik
Illustrated by John and Wendy
Reviewed by Sara D. (age 8)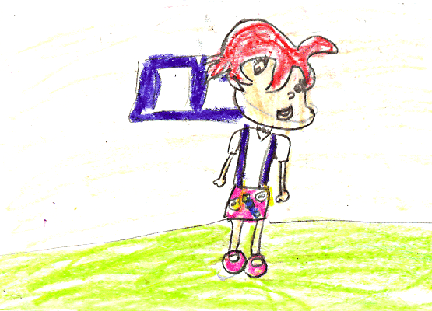 Doggone It is about a girl named Katie who wishes she could be anyone but herself. When she wishes on a star one day Katie finds out that wishes can really come true in the weirdest ways. Now she is turning into other people and animals too. She even turns into her dog Pepper. When her teacher moves in nest door Katie has to find away to turn the teacher into a dog lover. Will she be able to do it and turn back to herself again. You will have to read about Kate's adventure.
I like this book because it has great illustrations and it is funny. I found myself laughing out loud. The characters are entertaining because of all the things they do in the story.
If you like other Katie Kazoo books then you will like this one too. I recommend this book to everyone.