Snugglepot and Cuddlepie
Written by May Gibbs
Illustrated by Noel Young
Reviewed by Benjamin C. (age 8)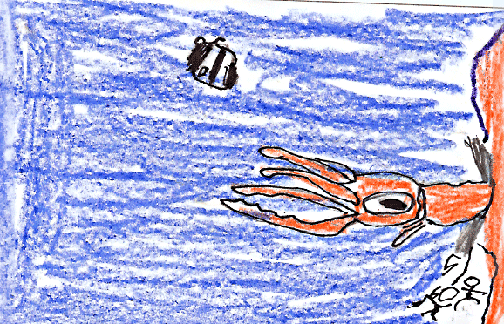 Snugglepot and Cuddlepie are Gum-nuts that live in a Eucalyptus tree in Australia. One day a wise old Kookaburra comes and talks about Humans. Snugglepot and Cuddlepie are very curious about humans and want to learn more about them. So one night they left their tree to search for the humans. Snugglepot and cuddlepie have many adventures. They meet many strange and scary friends. Will they survive? Will they get back home? You will have to read this tale to find out.
I like this book because of the way May Gibbs describes Cuddlepie and Snugglepot's adventures. The illustrator drew great illustrations of the other characters. I like how Noel Young dressed the characters in his pictures. My favorite thing about this book is that it is from where I was born. Sydney Australia. The book is unique because it is not a chapter book it is one continuous story that moves from one adventure to another.
I recommend this book to people who like make believe and adventures. I think kids who are 5-8 would live this book read aloud to them by their parents.