Kidnapped King, The
Written by Ron Roy
Illustrated by John Steven Gurney
Reviewed by Dylan G. (age 7)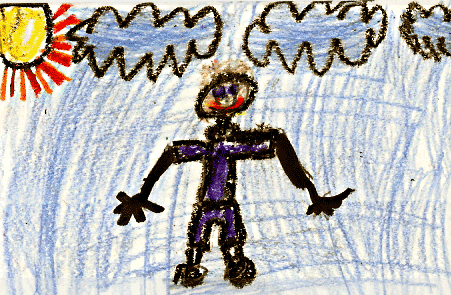 Sammi's parents, who are the king and queen of Costra, are kidnapped and then Sammi is too. Dink, Josh, and Ruth Rose promise to find Sammi and his parents. Sammi left yellow pieces of glass that lead them to the hotel in Green Lawn. They find Sammi and his parents in the hotel and catch the people who kidnapped him and his family in order to take over his country.
My favorite part is when Sammi gets kidnapped because it is the beginning of a mystery. My favorite character is Sammi because he is smart enough to leave clues for people to find him. This story relates to my life because I love solving mysteries. I like the pictures because they help tell the story.
You should read this story because it will help you solve mysteries. It will also teach you to never give up.