Dragon Slayers Academy #3 Class Trip to the Cave of Doom
Written by Kate McMullan
Illustrated by Bill Basso
Reviewed by Elias P. (age 8)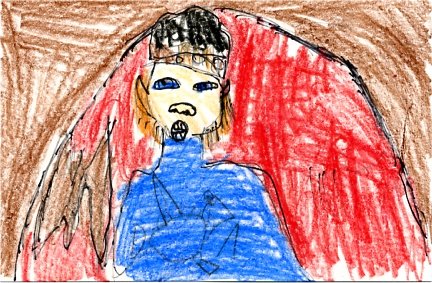 This book is about a dragon slayer. His name is Wiglaf. It takes place in a castle and a cave. The characters are Wiglaf, Erica and Angus. They want to find a cave that has gold in it. On their way to the bridge they find a troll. He was a very mean troll because he made Erica draw her sword. Will they find the gold? Read the Dragonslayers book to find out.
I really like the Dragonslayers Academy. I like this book because it is very exciting, and there are dragons and castles. It takes place in the year 999, and in their time the year turns to the year 1000. They think they will die in the year 1000 because they got a message from their messenger that the Earth and animals would all change. This story doesn't remind me of my home because there are dragons and they live in a castle, but I don't.
I recommend this Dragonslayers book to 2nd and 3rd graders. This book is about dragons, castles and knights. This is a great book. If you like fantasy books, this is the book for you!