Henry and Mudge and the Snowman Plan
Written by Cynthia Rylant
Illustrated by Sucie Stevenson
Reviewed by Dominic T. (age 9)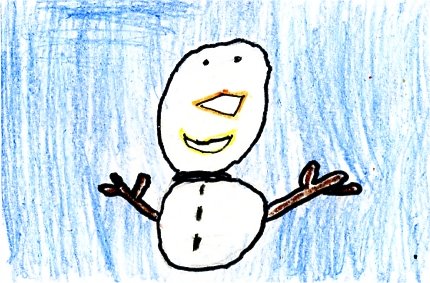 This story is about a boy named Henry and his dog Mudge. The setting is on a snowy winter day. One day Henry and Mudge were walking down the street and they saw a sign that said "Snowman contest Saturday at the park". On Saturday Henry and Mudge build their snowman and try to win the contest. You have to read the book to see what happens.
I think this book is funny because in one part Henry's dad is covered in green paint and Henry said, "Dad, you look like a leprechaun." This part of the story reminds me of when my uncle spilled paint. It made a big mess on the ground. I liked it when Henry and Mudge were building the kite for the kite contest. Their kite turned out really well and it won the contest. I like Henry's dad in this story because he is funny.
I would recommend this book because it is funny. First and second graders would like it because it is easy to read. I think you should read the series if you like Henry and Mudge.