Brave Triceratops
Written by Beverly Randell
Reviewed by Jared J. (age 6)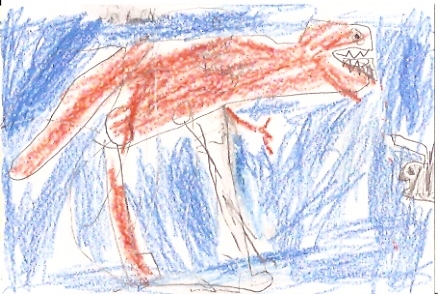 During this story, the Tyrannasaurus Rex was causing trouble with all of the dinosaurs, including the triceratops. T. Rex was being mean and trying to eat the dinosaurs. What do you think the dinosaurs will do about the T. Rex? You will have to read the book to find out.
I like this book because the dinosaurs are alive. The were extinct and people thought they were dragons, but they were wrong. I thought the eyes in the pictures looked real. This book reminds me of the movie Godzilla because Godzilla was ferocious like T. Rex.
I recommend this book to grown-ups because it might scare young kids. When kids turn 7, then it will probably be okay for them to read.